[In The Crack] 1345 Elizabeth Jolie 4K UltraHD (2160p)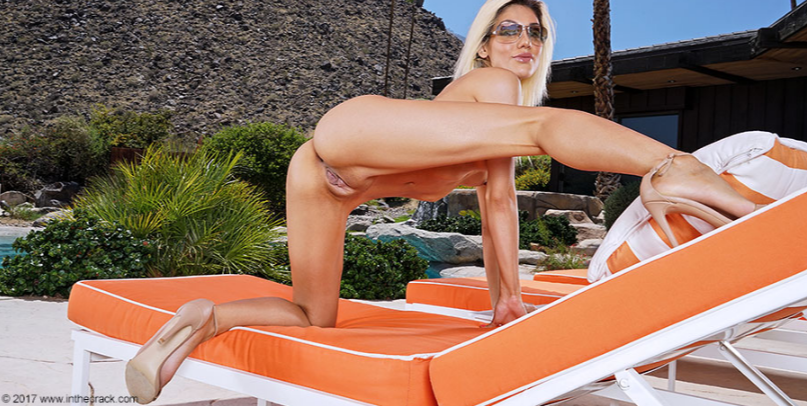 Description
High-quality porn production studio In The Crack.

Desert Fox. 8:40
The scene of this desert oasis is quite stunning with absolutely cloudless blue skies outlining Elizabeth's slender figure as she strips out of her bikini. You should almost be able to feel the desert heat coming through your screen.

Have a Holey Jolie Kiss M'Ass. 13:42
With Elizabeth now fully naked her completely flawless pussy and ass are front and centre for the duration of this clip. Her super tidy undercarriage is beautifully displayed with excellent poses bending over and squatting over your face. For a little while she turns around and squats crab walk style between the two chairs with her butt hanging right in your face. Then it's back onto her stomach with the legs wide open for some more awesome close up views straight up her ass.

Been Jammin' Wet 'n Yahoo. 14:58
Elizabeth uses a big powerful vibrator on her pussy while lying back on the chair. Unfortunately there a big hard shadow from the toy going right across her pussy through much of this. However she does turn to the doggy style position later on and then the shadow issue is not much of a problem. She works the toy for quite a while trying to get a squirting orgasm that seems like it wont come and yet there are some nice reactions and contractions along the way and her vagina obviously gets quite wet. As soon as she turns to doggy style the squirting orgasm comes almost right away. She keeps working it some more and though there isn't really any more squirting you will be quite entertained with her winking butt hole as she reaches several more climaxes.

Take a Decstroll for your Boner. 8:51
Elizabeth shows off her naked figure in motion with some repeated back and forth parading on the pool deck. Unlike many of our walking videos she is fully naked for the duration of this one except for her stiletto heals that have a completely open sandal design so as to appear almost not there and serve only to enhance her posture. For whatever reason she appears even more naked than completely naked, perhaps due to her hairless body and the figure enhancing heals.

Eliz-a-bath Jolie. 10:48
Elizabeth gets in the pool to float her ass around and show off her wet skin. Some of this is just relatively softcore posing but there's also some excellent bend over shots with her perfect ass floating up out of the water. The last several minutes of this scene are quite spectacular with beautiful lighting and a beautiful ass bobbing up and down out of the water.

Screenshots of the video: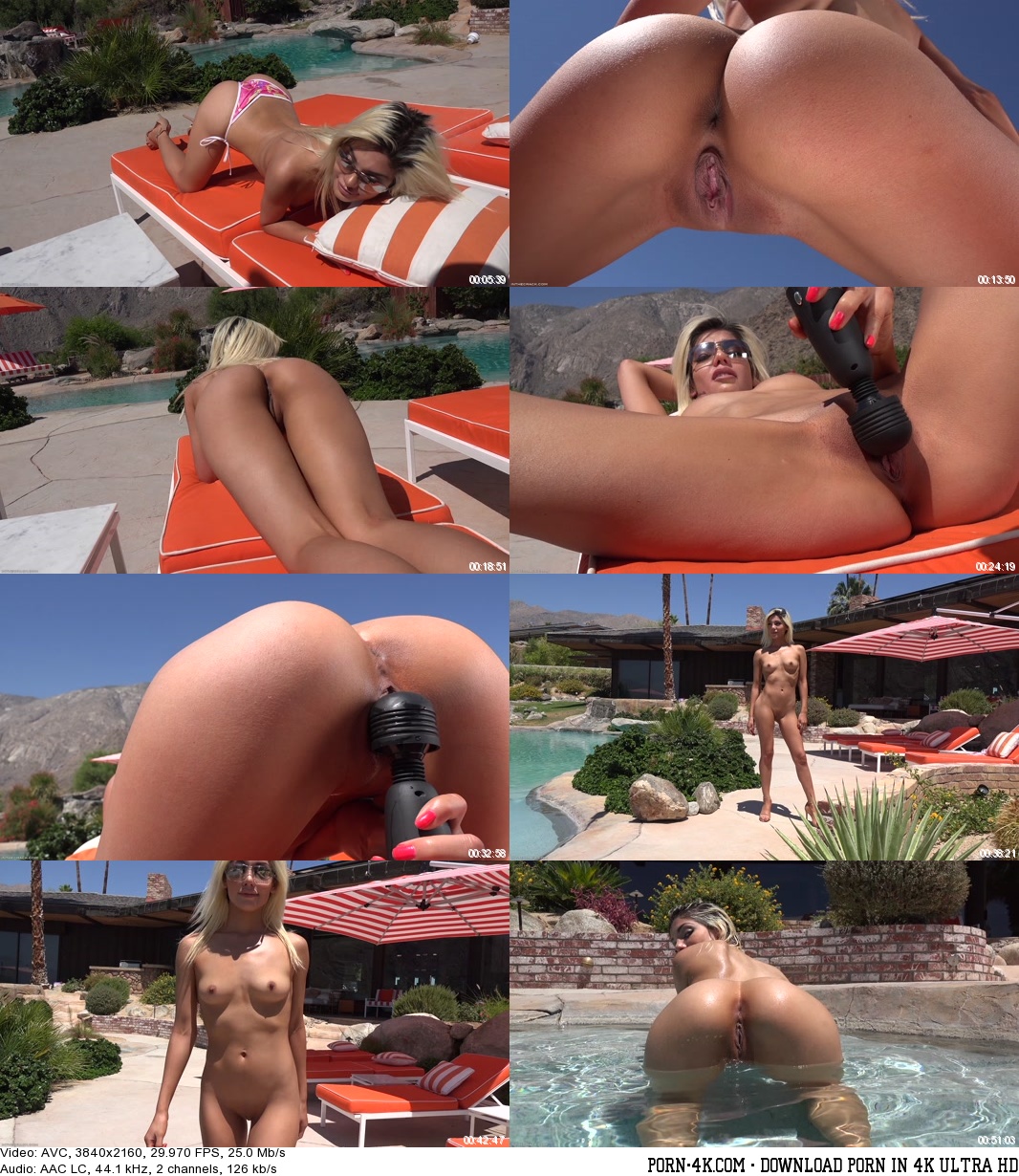 File size: 9.99 GB

Back
Watch the video
Comments