In The Crack - 1471 Moka Mora (2018) - Pussy Masturbation HD 4K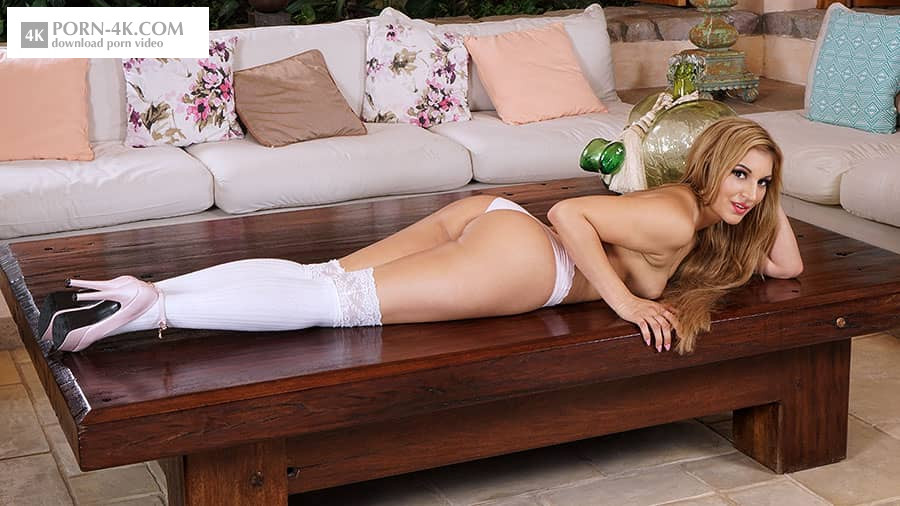 Description
Crack Open a Can of Moka. 5:46
Now all naked but for the shoes and stockings Moka gets on the table lying on her front to show off her ass in spectacular close up detail. The highlight is the beautiful views right in her ass crack with shapely jiggly cheeks virtually surrounding your face. The video will be a favourite for ass crack lovers with intermittent ass spreads, jiggles and anus flexing.

Digital Friggers. 7:28
Now lying on her back with her legs in the air Moka soon gets busy with a bit of pussy fiddling and light masturbation. She also poses squatting forwards for a while with her ass hanging in your face and then ends up lying on her front for another great view up her butt while she masturbates.

Cock Clear Implant. 12:51
Moka's rubber dildo is almost completely clear and shows the colour of her vagina showing through it when it penetrates her pussy. At first she humps the dildo while it is suctioned onto the table top giving some beautiful up the butt views. She soon switches to lie on her back fucking herself with the dildo in hand. Finally for the best view she squats frontside with her pussy and ass hanging right in front of your face. She doesn't get oozy wet but the action is now quite excellent with squirming cheeks dancing around and filling your screen for quite an entertaining view. Watch full Pussy Masturbation HD 4K Movie from In The Crack!

Shoot Location: Puerto Vallarta, Mexico

Fans of Rock 'n Stroll. 10:15
Moka takes advantage of the rather large living space to show off her body in motion walking back and forth first in her panties and then nude. She occasionally pauses to spread her ass in your face and give her butt a little slap. Near the end we follow closely behind her ass showing an extended butt wiggle in detail.

Screenshots of the video:
File size: 9.56 GB

Back
Watch the video
Comments