[In The Crack] 1353 Mila Jade 4K UltraHD (2160p)
Description
High-quality porn production studio In The Crack.

Jade in Shade. 7:14

This is mostly just a bikini tease to start Mila's video. You cannot help but notice her beautiful ass spilling out of her bikini bottom. The beautiful background scenery, in spite of being just a reflection in the window, almost outshines and model at times.

Twat Squat. ITC Favorite 14:02

Now Mila is completely naked and before long you are nose deep up her pussy and ass with everything spread open and gaping in your face. The great majority of this is all bend over posing and underside views as she squats directly on your face. In spite of the unusual Nike tattoo she really has a beautiful ass with smooth skin, full jiggly cheeks and a beautiful dark anus. She does an impressive pussy spread while squatting on your face with all the folds of her vagina hanging open at sniffing distance. Her twerks and butt slaps are also very nice showing off her jiggly assets in motion. Later at the end she does another brief but big pussy spread while lying on her back.

Ass Fix you Asian. ITC Favorite 10:25

Mila's gorgeous ass is displayed to it's absolute best in this anal masturbation video. Her position lying on her side really shows off her bum curves and ass crack area while she pumps a knobby dildo up her ass. We get some beautiful close up shots in her ass crack to admire her anus in detail when the dildo comes out of her ass. Most of the dildo play is just dabbling for display purposes but later in the doggy style position she has a good go at fucking her ass with some passion to finish it off.

You Gotta Hand it Tour. ITC Favorite 7:21

Mila greases up her hand with copious amounts of lubrication and has a good dig around up her vagina. Before long she gets her entire hand up her pussy. After some slow in and out motion she picks up the action virtually fucking her pussy using her entire hand. The most impressive part of this video would be the fantastic pussy spreads whenever she takes her hand out of her vagina. It's all seething in lubrication and pussy goo and easily gaping wide open after being stretched by her hand.

Walk a Mila in her Shoes. 5:56

Mila now shows off her naked body in motion with a naked parade back and forth on the patio. There's a few really nice butt spreads mixed in when she pauses to show her ass up close.

Screenshots of the video: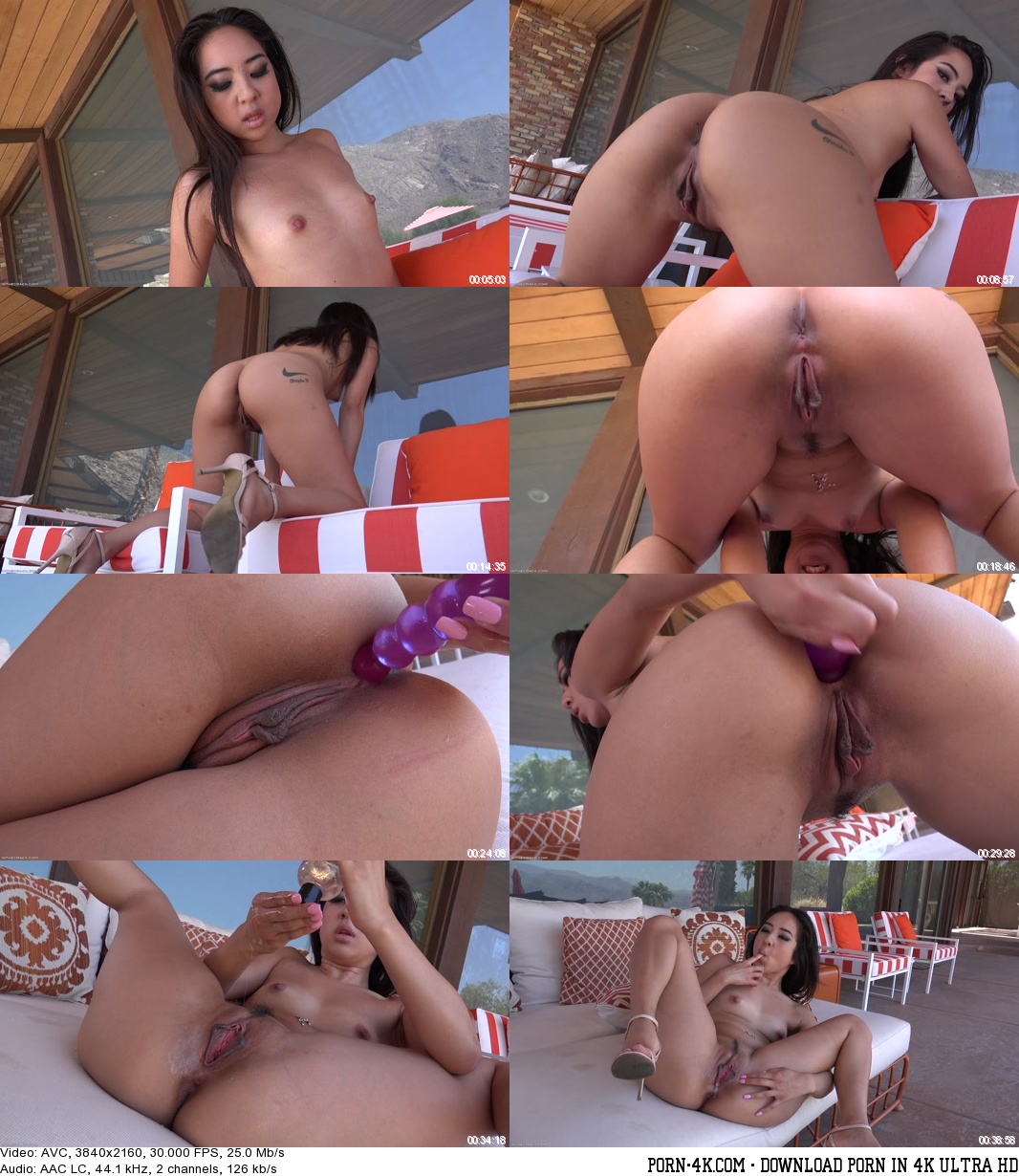 File size: 7.91 GB

Back
Watch the video
Comments