[Fister Twister] SLIDING WITH EASE 4K UltraHD (2160p)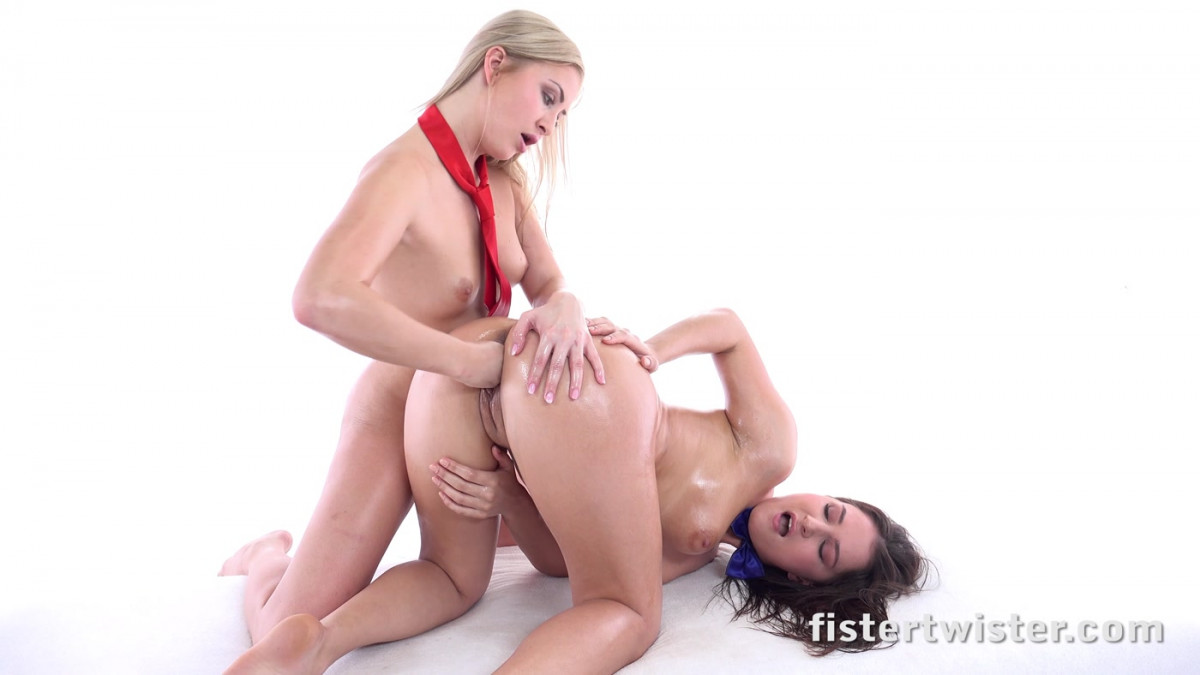 Cast:
Cayla (fister), Ellen Betsy (fisted)
Description
High-quality porn production studio Fister Twister. We knew gorgeous blonde Cayla wouldn't be able to stay away from Fister Twister for long and today she is back as the dominant party in this lesbian fisting challenge. She starts off this challenge by covering brunette babe Ellen Betsy in oil from her big boobs all the way over her toned stomach and massages it in. Ellen clearly is enjoying this as her nipples stand on end and Cayla moves her way down to Ellen's pussy, oiling that up too before using her fingers to tease Ellen's labia. Cayla starts to gape Ellen's pussy apart slightly while fingering her and soon moves onto the tongs which she uses to stretch Ellen's pussy apart even more. After letting Ellen taste her own pussy juices, Cayla bends her over in the doggystyle position before inserting a monster sized textured black dildo into her juicy twat. It slides in easily and as Cayla notices this, she soon moves back to her hands which she uses to pull Ellen's hole apart. Starting to fist fuck Ellen, Cayla works her magic faster and faster! Ellen lays on her back and Cayla continues to fist her. Without needing much clitoral stimulation, Ellen orgasms from this deep penetration and passes the Fister Twister challenge with ease!

Screenshots of the video: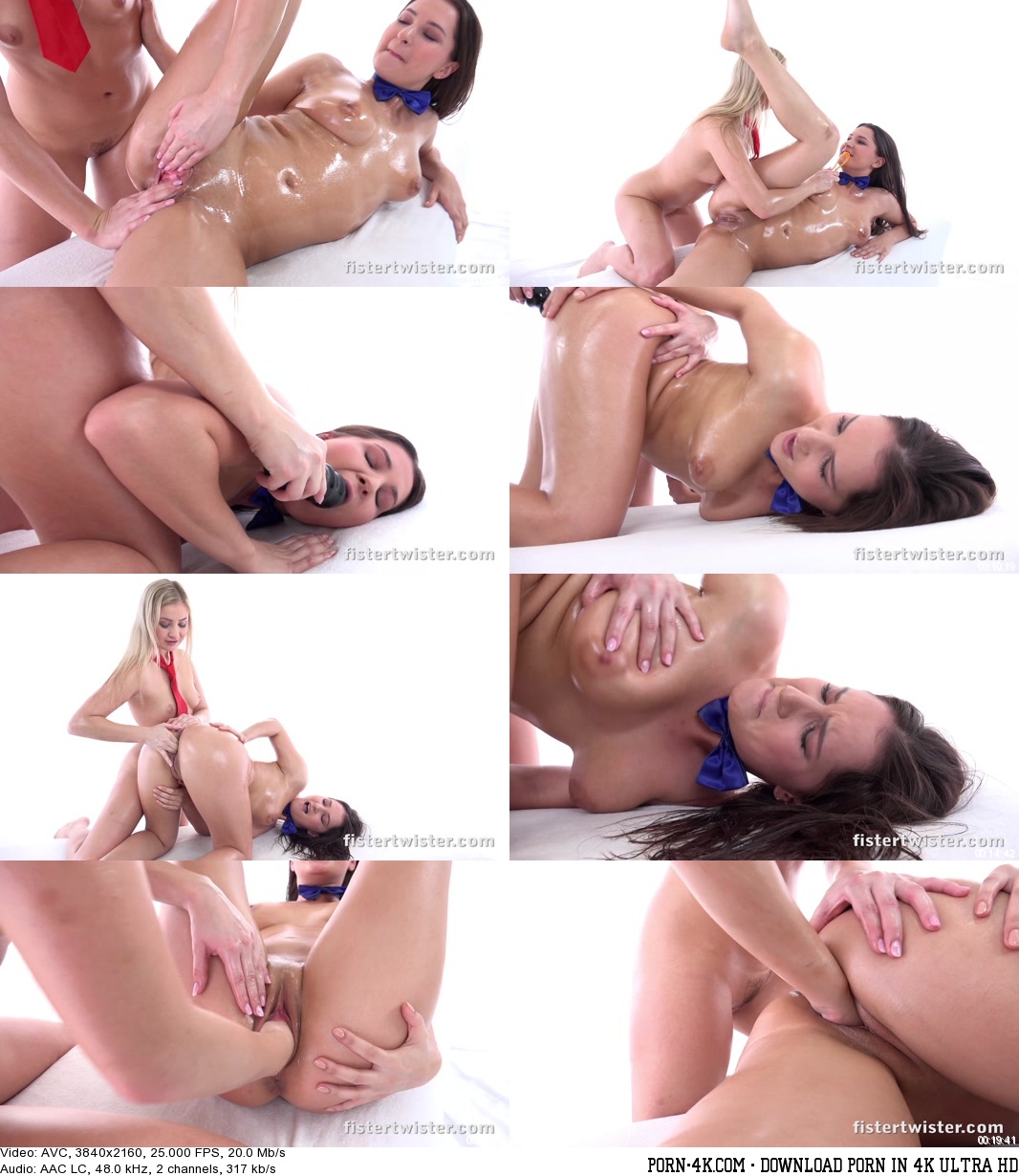 File size: 3.23 GB

Back
Watch the video
Comments