Viv Thomas - Alexis Crystal & Cindy Shine - Full Body Massage Episode 2 - Erotic Massage (2018) - Lesbian Sensual Massage HD 4K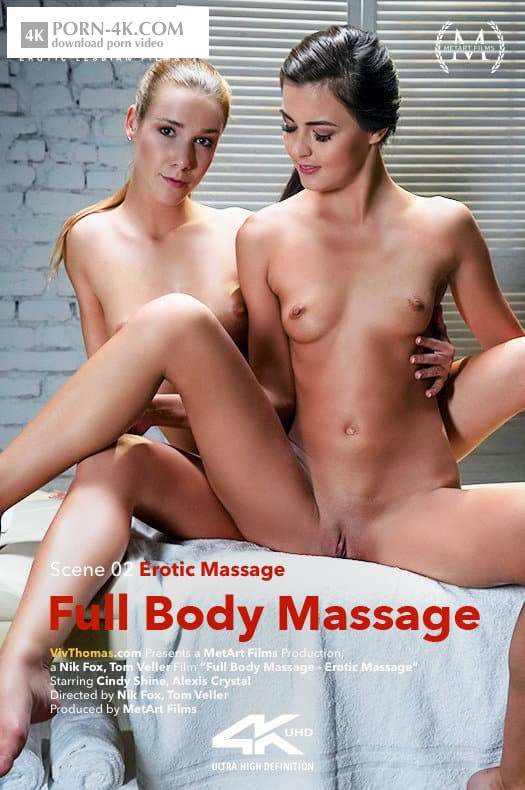 Cast:
Alexis Crystal & Cindy Shine
Description
Cute Cindy Shine undresses, ready for her session with her sexy masseuse, as episode two of Nik Fox's erotic series "Full Body Massage" begins. Wrapped in a tiny towel, leggy beauty Cindy perches on the massage table, until gorgeous Alexis Crystal instructs her to lie back and relax. The masseuse lets her hands linger over Cindy's tanned thighs, then peels her towel open and caresses her naked body with sensitive strokes. She mounts the table and sits astride her lovely client, squeezing her breasts, pinching and teasing her nipples until they stiffen. When she pulls off her own skimpy top and turns around to present her perfect ass to Cindy, the horny brunette can't lie still any longer. She tugs down Alexis's skintight yoga pants to reveal her pussy, feasting her eyes on the sight. Alexis pours oil over herself, smoothing it all over her silky skin, then lies on top of Cindy and rubs against her until they are both slick and shiny. They kiss hungrily, all that pent-up lust suddenly given free rein, pressing their slippery breasts together. Moving into scissors, they grind on each other, both breathing heavily as the intense sensations flood through them. Cindy raises her legs high in the air and Alexis spreads her pussy open and laps at her clit avidly. Horny Alexis needs to get her pussy pleasured now, straddling Cindy's pretty face to get licked until she's shuddering through her orgasm. She moves into spoons to finger-fuck Cindy to a powerful climax, the pussy cream smeared over her inner thighs evidence of her extreme arousal. Download full Lesbian Sensual Massage HD 4K Movie from Viv Thomas!

Cast: Alexis Crystal & Cindy Shine
Released: Dec 5, 2018
Runtime: 33:36
Download 4K Porn only 2160p XXX Video. Porn 4k is the future that is available today on our site! Watch and download 4k porn for free.
Screenshots of the video: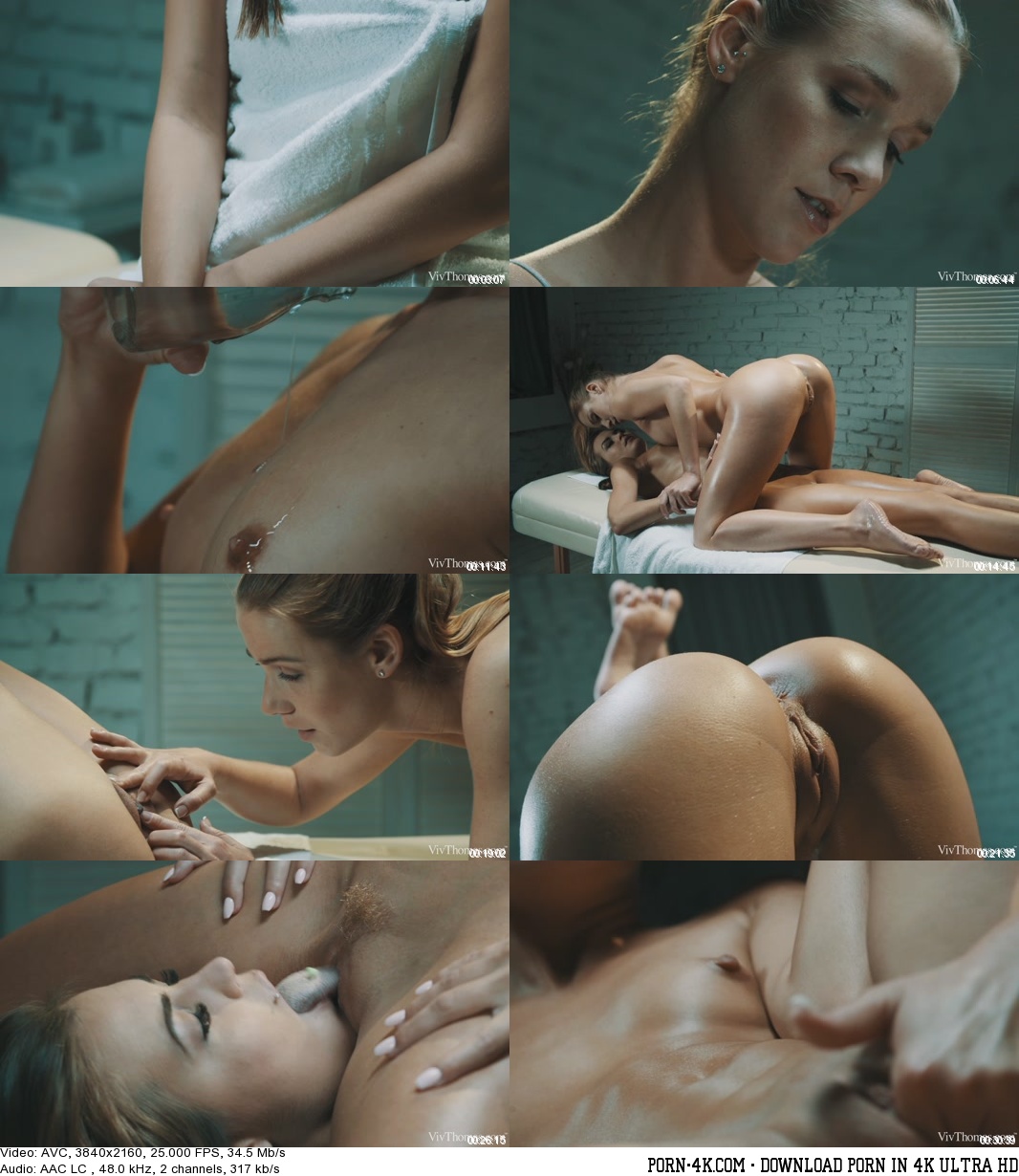 File size: 8.17 GB

Back
Watch the video
Comments