[My Friends Hot Girl] ASHLEY ADAMS & SETH GAMBLE 4K UltraHD (2160p)
Studio:
My Friends Hot Girl
Cast:
Ashley Adams , Seth Gamble
Description
High-quality porn production studio My Friends Hot Girl. Natural. Tits. Ashely Adams has 'em, and her boyfriend Seth has always admired them. But even though he's chilling on their couch watching a scary movie, and Ashely and her BNTs come jiggling up next to him while her man's at work, Seth's not gonna make any kind of moves that would jeopardize his friendship. Not even when Ashley illustrates that she's only wearing a pair of underwear and a tight top with no bra. Not even when Ashley puts her legs up on his legs during the scary part of the movie, and says her boyfriend never watches scary movies. Not even when Ashley decides it's too hot in the house and removes her top completely to bare her big naturals right there on the couch next to Seth while he's munching on popcorn. Seth is sure as hell struggling at that moment, which is why we all thank the bejeezus out of Ashley for just grabbing Seth's hand and clamping it down on one of her tits. At that point, Seth has no choice but to suck on them, and then at that point, Ashley has no choice but to suck Seth's dick and fuck it until he blasts a load of cum all over her face. Funny how scary movies work that way.

Screenshots of the video: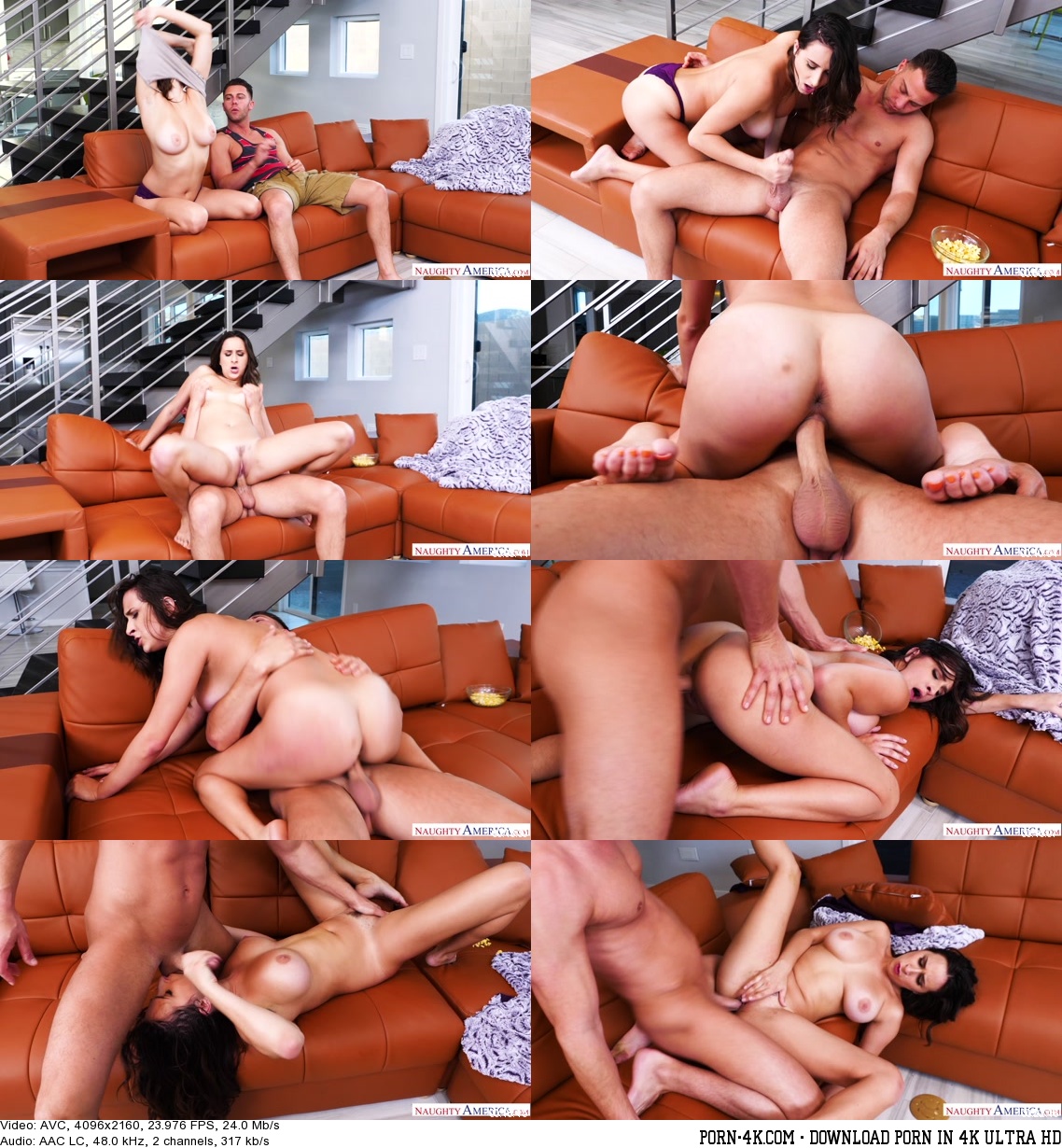 File size: 4.18 GB

Back
Watch the video
Comments