Blackmailed - Stepdad Blackmails Teen Bad Girl Emily - Emily Willis - 4K Porn UltraHD 2160p
Description
Watch porn 2160p production studio Blackmailed. Fit, dark-haired Emily Willis has always had a hard time staying out of trouble. Ever since the young cutie's mom married stepfather Tommy Gunn, they've been constantly nagging her about her careless behavior. Whenever they catch the wayward teen smoking or coming home after curfew, they're always on Emily's case, grounding her from going out and enjoying her life as a young adult. They've even threatened sending her to boarding school, but willful Emily isn't going to let that hold her back from doing whatever she pleases.

The adventurous babe loves drawing attention to herself by strutting around the house in tight outfits, and she's noticed Tommy staring at her more and more. After sneaking out for a night on the town, the scheming tramp returns home to find her stepfather waiting for her in a fit of rage. When Tommy threatens to tell her mom, Emily is willing to try everything she can to keep her secret safe. Trapped in a corner and feeling blackmailed, she offers sexual favors to the older man, begging him not to expose her.

While Emily fondles his bulging prick, Tommy whispers, "You're so bad." The cunning doll replies, "I know I am ... I need Daddy to punish me."

Stepdad and stepdaughter passionately kiss. Emily kneels before him, stroking and slurping his stiff cock. She sucks Tommy's pistol worshipfully, lapping his balls and drooling throughout. The blackmailing stud continues to reassure Emily that he won't tell, pounding her cunt as she whimpers in orgasm. Tommy spanks her ass while she rides his prick, and Emily tastes his thick, tasty tool pussy-to-mouth when he yanks it from her tight twat. The depraved family affair climaxes as Tommy sprays creamy semen over her adorable face. Emily sucks every last drop of sperm from his dick and sweetly asks, "Am I a good girl now, Daddy?"
Watch full porn 2160p.

Screenshots of the video: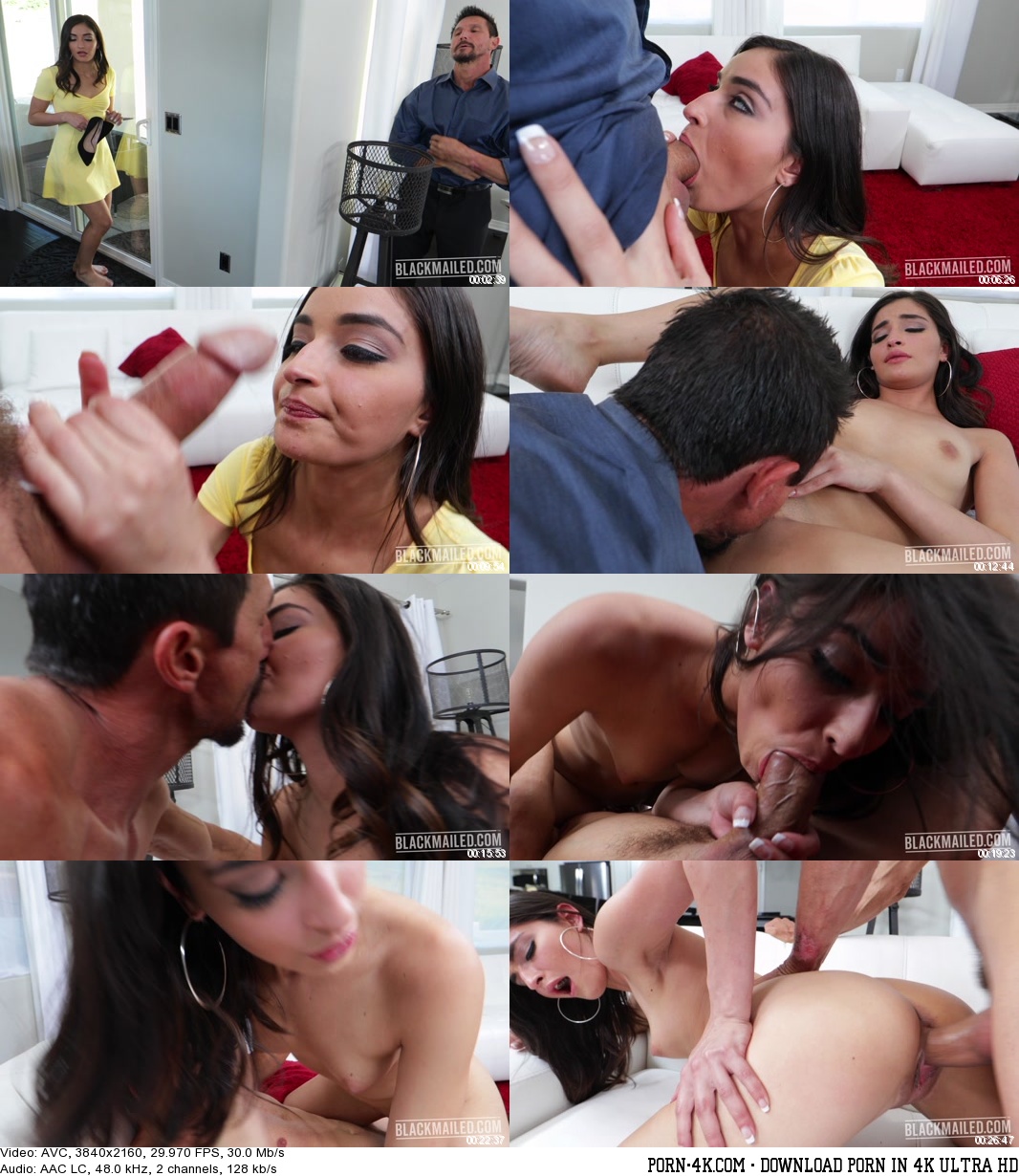 File size: 6.26 GB

Back
Watch the video
Comments