Viv Thomas - Enjoy Me Episode 3 - Fervor (2018) - Lesbian Porn - Kathy Anderson & Vanessa Hell - 4K Porn 2160p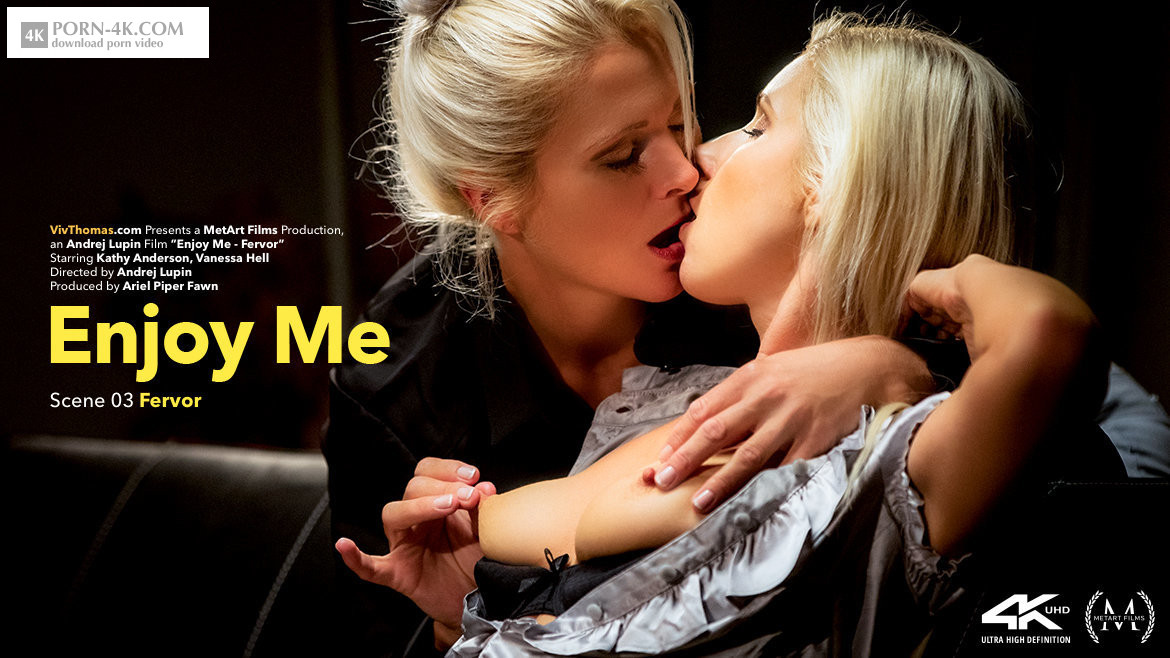 Cast:
Kathy Anderson & Vanessa Hell
Description
Watch lesbian porn 2160p production studio Viv Thomas. Gorgeous blonde MILF Kathy Anderson picks up cute Vanessa Hell and takes her home for hot sex, as episode three of Andrej Lupin's erotic movie series "Enjoy Me" begins. Kathy gets sexy Vanessa on the couch, kissing her voraciously, wet tongue dancing in her mouth. As Vanessa's skirt rides up over her stocking-clad thighs, Kathy undoes her new fuck-buddy's blouse, squeezes her breasts, and thrusts a hand inside her panties to finger her pussy. Vanessa gasps and writhes with pleasure, tugging aside her panties so Kathy can plunge her spit-lubed fingers between the juicy folds. Kathy can tell Vanessa wants it hard and fast, and gives her what she craves, fingering her relentlessly. She sucks her nipples, her fingers a blur on Vanessa's visibly soaked pussy. As an orgasm rises from deep within her, Vanessa grabs Kathy's hand and urges her to rub even faster, until she has an explosive, body-shaking climax. After Kathy kisses and caresses Vanessa back to her senses, she hands her a vibrating wand to hold against her clit, while she laps at her slit and asshole. Still ultra sensitive from her climax, it's not long before Vanessa has a second, even more intense one. Naked, voluptuous Kathy grinds her pussy against the vibrator, riding it until she's trembling uncontrollably, big breasts bouncing. She straddles Vanessa's face to get her ass eaten as she rubs her splayed pussy frantically; her body undulates wildly, and then stiffens as she's consumed by a fierce orgasm. It's a powerful climax to a super-hot liaison. Downlaod lesbian porn 2160p,4k

Format: MPEG-4
Duration: 00:25:50
Resolution: 3840x2160
File Size: 7.25 GB
Download 4K Porn only 2160p XXX Video. Porn 4k is the future that is available today on our site! Watch and download 4k porn for free.
Screenshots of the video: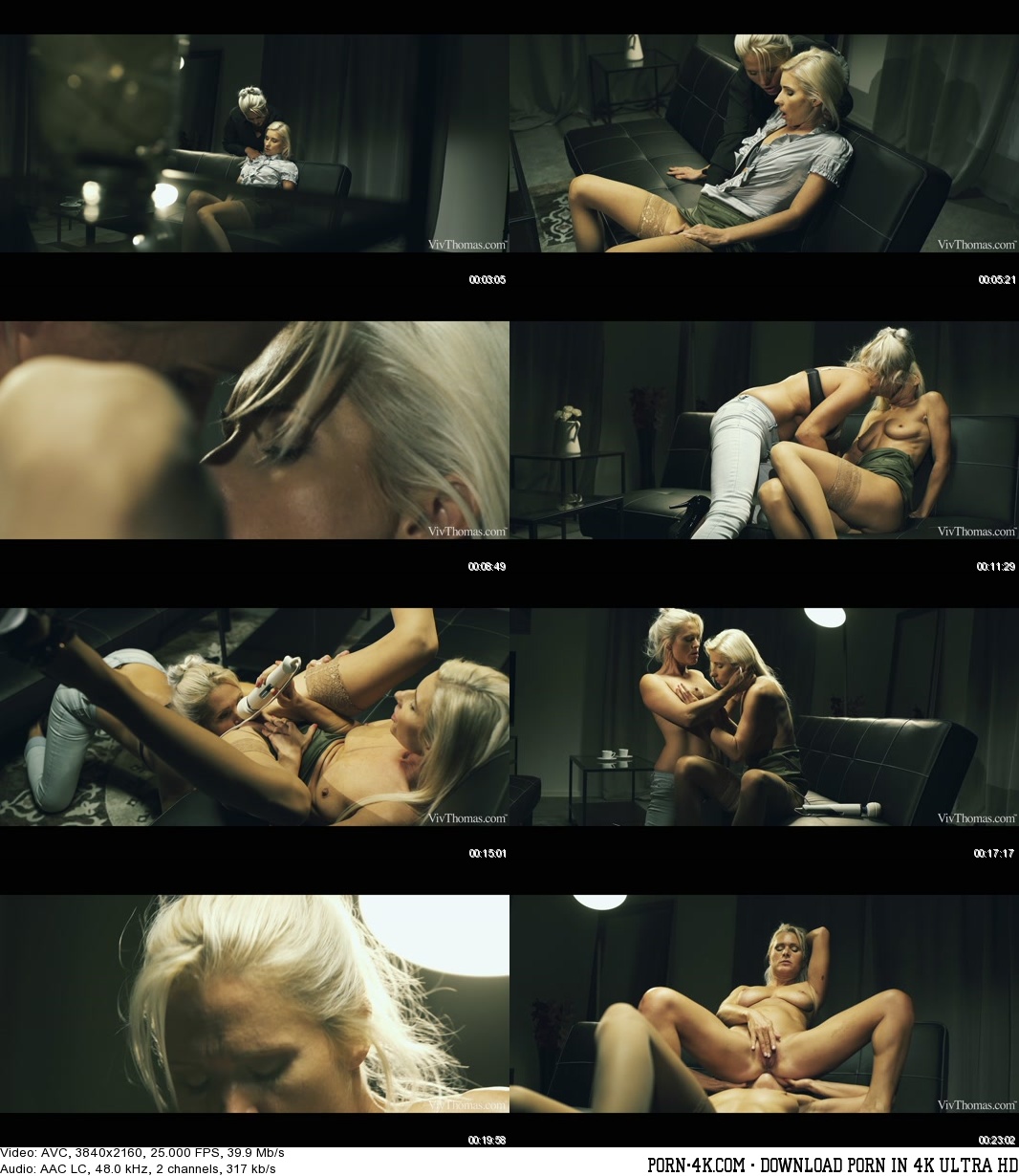 File size: 7.25 GB

Back
Watch the video
Comments