Viv Thomas - Back Home Reloaded Episode 3 - Control (2018) - Alyssia Kent & Aruna Aghora - 4K UltraHD 2160p
Cast:
Alyssia Kent & Aruna Aghora
Description
High-quality porn 4k production studio Viv Thomas. Stunning brunette Alyssia Kent returns home to sulky Aruna Aghora, in episode three of Alis Locanta's "Back Home Reloaded." As Alyssia undresses, revealing her incredible figure, Aruna squirms with self-restraint, but can't stop herself from becoming aroused. Her sly glances at Alyssia's beautiful breasts turn her on, but she remains in control, running her hands over Alyssia's body as her lover stays passive, waiting. At last, Aruna kisses her girlfriend and all their pent-up passion is released. Aruna pins Alyssia against the wall as she nuzzles her through her hot pink panties, then peels them down and licks her shaved pussy. Alyssia gasps with pleasure as Aruna laps at her clit and sucks her stiff nipples; she raises a leg, opening herself up to Aruna's flicking tongue and probing fingers. They embrace fervently as Alyssia orgasms, perfect breasts jiggling. Now Alyssia tears open Aruna's sweater to reveal her gorgeous breasts, sucking her nipples, tugging down her jeans and panties, and stroking her pussy. She soon has Aruna delirious with excitement as she rubs and licks her puffy folds, turning her around to finger-bang her from behind. She slaps Aruna's cute ass and pulls her hair as she frigs her hard, Aruna begging for more until a powerful climax sweeps through her.

Format:MPEG-4
Duration:00:17:59
Resolution:3840x2160
File Size:3.55 GB
Download 4K Porn only 2160p XXX Video. Porn 4k is the future that is available today on our site! Watch and download 4k porn for free.
Screenshots of the video: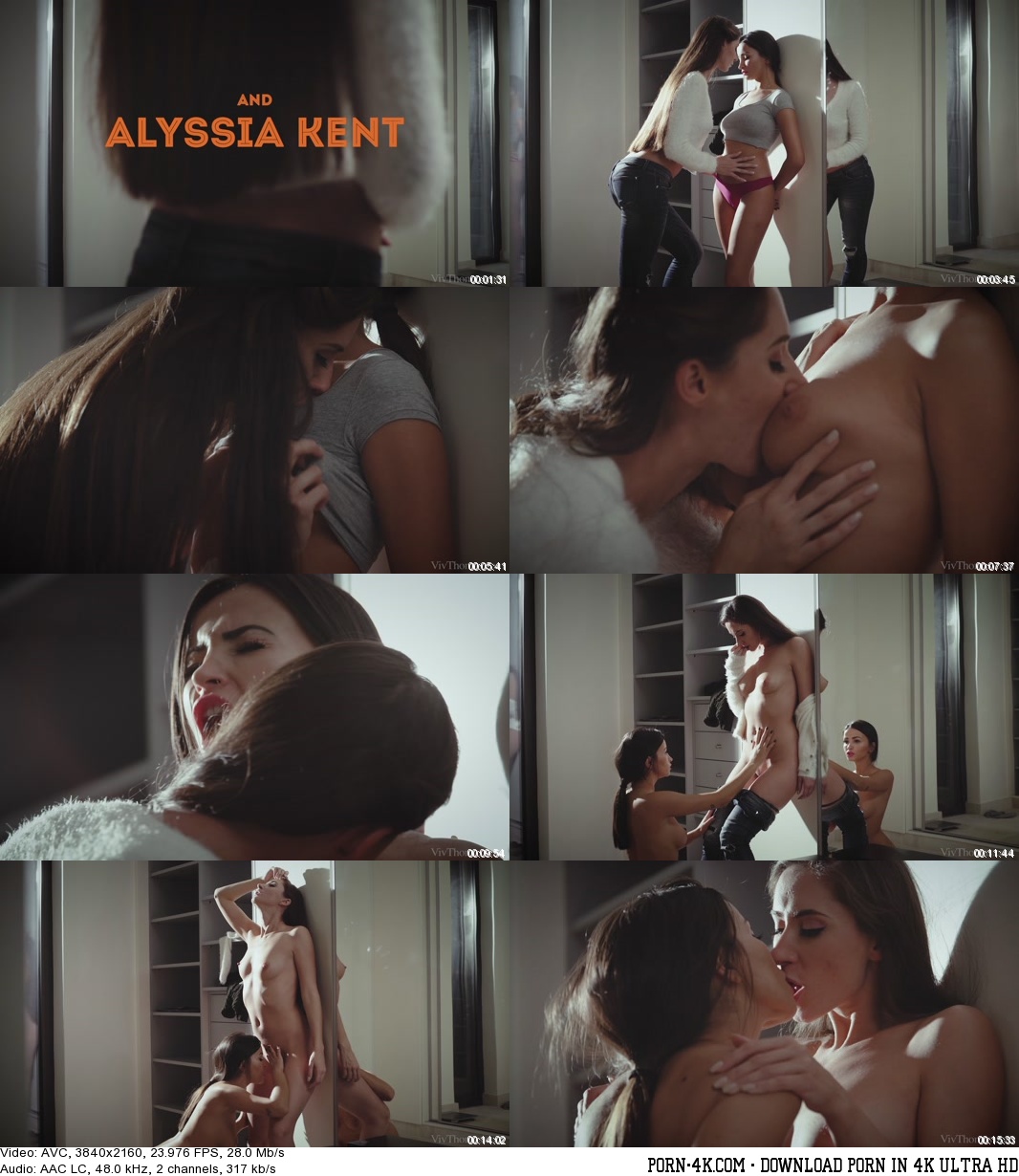 File size: 3.55 GB

Back
Watch the video
Comments