[Viv Thomas] Intimate Touch Episode 2 - Reminisce (2018) 4K UltraHD 2160p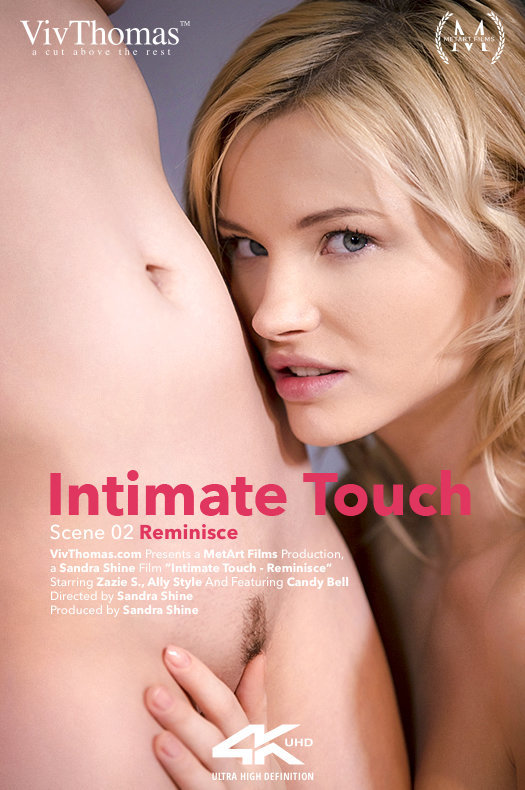 Cast:
Ally Style & Candy Bell & Zazie S
Description
High-quality porn 4k production studio Viv Thomas. Sexy hotel maid Candy Bell has moved on to cleaning the next room as episode two of Sandra Shine's exciting "Intimate Touch" begins, and in the bathroom she sees an arousing vision of blonde beauty Zazie S in the shower. It soon turns into a self-pleasure session as Zazie soaps up her perfect breasts, nipples crisping, and rubs her pussy, plump clit caught between soapy fingers. Spreading her lips open, she aims the water jet directly at her juicy pink slit, watched from the doorway by cute Ally Style. Alluring in her black and peach lingerie, Ally kisses the sweet blonde and takes control of the shower, blasting the powerful spray at Zazie's pussy to drive her wild. Back in the living room of the hotel suite, Candy is wiping the table when she sees Zazie lying on it, legs spread, while Ally laps at her hot pink folds. The naked brunette spreads Zazie's pussy with her fingertips and sucks her clit, juices glistening. Candy tries to focus on her work, and returns to the bathroom to clean the tub, but is overwhelmed by more visions of Ally and Zazie kissing, tongues tangling amorously. Zazie sucks Ally's stiff nipples and kneels to eat her shaved pussy skillfully, sucking hard. She turns her around to kiss her peachy ass, spread her cheeks apart and lick her tight asshole. She slides two fingers into Ally's pussy, fucking her to an intense orgasm. Ally returns the favor, eating and frigging Zazie to a climax, a vision that leaves Candy smiling.

Format:MPEG-4
Duration:00:37:15
Resolution:3840x2160
File Size:2.68 GB
Download 4K Porn only 2160p XXX Video. Porn 4k is the future that is available today on our site! Watch and download 4k porn for free.
Screenshots of the video: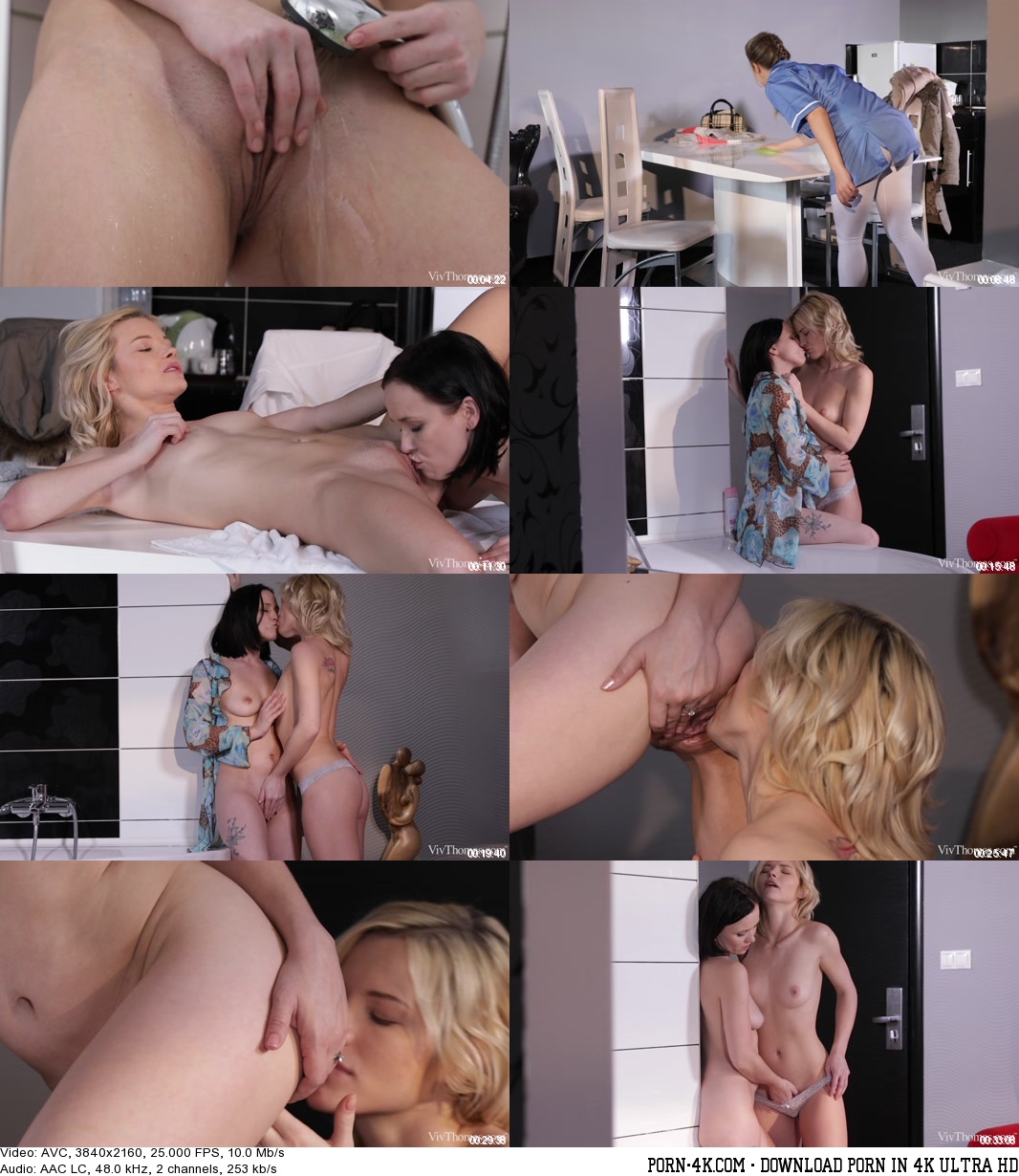 File size: 2.68 GB

Back
Watch the video
Comments